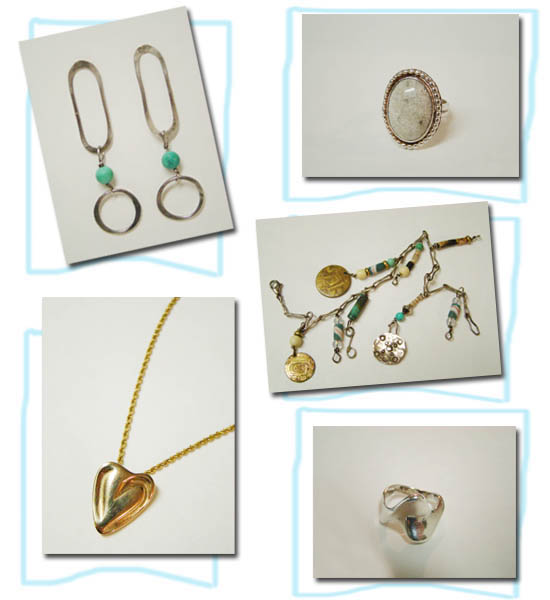 This page features more of Liz's earliest designs in metal. The ring on top of the page shows Liz's attention to detail when fabricating a ring from scratch. She credits Norah Masseti for showing her how to make bezels and set cabochons.
After learning how to make a basic chain, Liz created the bracelet shown above and then embellished it with several etched pieces of metal and one of her Roman Shield charms.
Liz created the 14k gold heart pendant and the sterling silver wave ring by the process of lost-wax casting.