Liz Revit – Creating Artwork That's Upbeat, Happy, & Fun!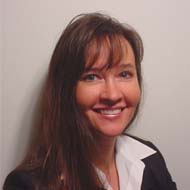 Welcome to the official Web site of artist, writer, and all-around crafty lady Liz Revit. If you're looking for artwork that's upbeat, happy, and fun, you've come to the right place. As a licensed artist, Liz's artwork can be found on a variety of consumer products ranging from garden flags, stationery, needlepoint kits, and art prints.
An innovative force in the craft industry, Liz's designs are regularly seen in magazines, zines, books, and online. She's appeared on television, has taught at national jewelry shows, and conducts a variety of crafty-good workshops. Liz is also a designer member of the Craft & Hobby Association.
Versatile Product Offerings
Liz works in many mediums ranging from metal, paper mache, fabric, and clay. She's designed custom, hand-painted wedding runners and matching linens for weddings, and she also creates one-of-a-kind pieces for her retail partners. She's always working on something new, so...
Sit back, relax, and prepare to be inspired!